News, sport and opinion from the Guardian's UK edition
Government plans to take 'full control' of borders a disaster for economy and jobs, say industry leaders and Labour

Cummings' strategy under fire after exit of adviser who argued intelligence is linked to race
The Green Anti-Capitalist Front have occupied the closed police station to use as a base for week of action
A study has suggested that an over-the-counter pill can ease emotional pain but there are other ways to address it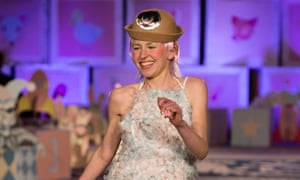 Environmental journalist Lucy Siegle has been writing about the fashion industry for 15 years. As London fashion week draws to a close, she discusses ways the industry could become more environmentally friendly. And: Laura Snapes on the Brit awards and its lack of female nominees

Black and minority ethnic MPs don't feel equal to other members. This rotten culture comes from the very top, says Labour MP Bell Ribeiro-Addy
The WBC heavyweight title challenger would 'rather go down swinging' in Las Vegas than settle for another draw

England's all-action flanker Lewis Ludlam is learning how to control his intense passion and targeting a Six Nations-defining win over Ireland
Guy Verhofstadt's idea would give continued freedom of movement to those who wanted it

Employers appeal to union to go back to members with latest revised offer in hope of averting strikes
Decision follows backlash over prince's dealings with sex offender Jeffrey Epstein

Victims 'robbed of childhood' say police after sixth Operation Tendersea exploitation trial
Candidate said in 2011 an 'enormous cohort of black and Latino men don't know how to behave in workplace'


Simplistic report of Trump hardline immigration aide's wedding didn't mention his ideology, leading to condemnation online
Miner will not set climate targets, but will produce less coal as reserves are depleted

Jewel of ancient Roman city was severely damaged by destructive earthquake in 1980
We asked you to share your memories of the Love Island presenter, who died aged 40

From Eaton Messe's cutting jokes to Christian Adore's excellent singing, Dragprov are bringing glamour to improvised comedy
Queen Elizabeth II award presented to Rosh Mahtani for Alighieri jewellery line
Whether you are a student or university staff, we would like to hear how you are being affected by industrial strike action

If you have been affected or have any information or news tips for our journalists, we would like to hear from you

Tell us if you have had to continue living in the same property with your ex, we'd like to hear about it. Share your stories

We want to hear from people who are still recovering from the effects of flooding in their local area
Scientists propose best use of funds pledged by Amazon founder

Loss of revered Quds Force commander and his aides has derailed country's momentum in region

Report finds 80% of migrants waiting have been abducted by the mafia and 45% have suffered violence or violation
The Guardian's picture editors select photo highlights from around the world

The ancient Roman city's House of the Lovers has reopened to the public 40 years after it was severely damaged in 1980 by an earthquake
This season saw a heady mix of schedule regulars as well as up-and-coming stars – with a focus on sustainability


In her new photo series, artist Dina Goldstein has created tableaus that match a different president to one of the Ten Commandments

Acid attacks have been on the rise in Uganda. Organisations such as End Acid Violence Uganda are pushing for a law that would see harsher punishments for perpetrators such as a 'no bail policy', satisfactory compensation for victims, and implementation of a medical care policy paid for by the government. End Acid Violence Uganda officers make regular home visits to survivors to offer support and guidance.

Photographer and Mallacoota resident Rachel Mounsey sits with those who lost their homes in the bushfires and asks: how do you move on when all you own has turned to ash?